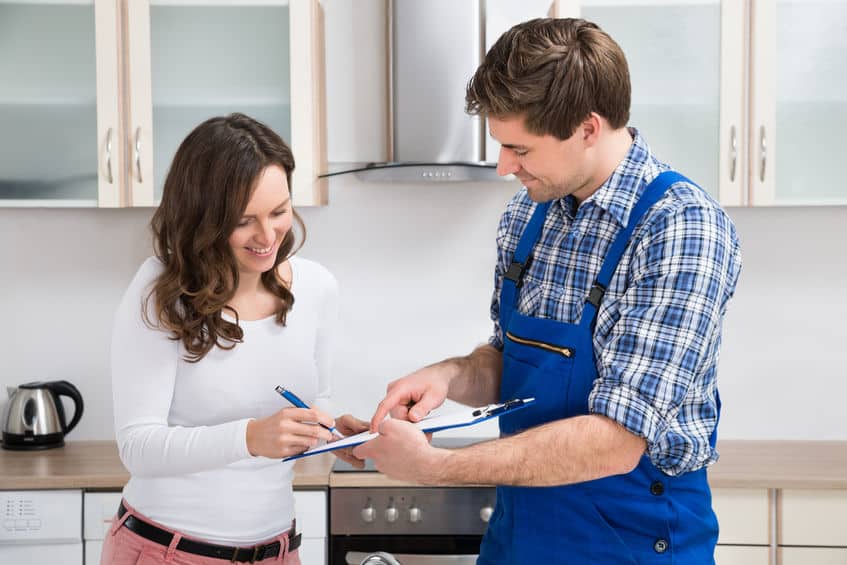 Plumbing is the most common home repair, making up over 27.94% of all requests. That also makes them the most needed home repair professionals.
Search for "plumbing services near me" starts the process of finding a reliable one. You need to know what to look for and how to find it.
Read our plumbing guide to learn what questions you need to ask to find the best plumber for you.
Are You Licensed?
This is the best way to narrow down your search for "plumbing services near me." You should always move on to your next option if one of them isn't properly licensed.
Each state has its unique requirements. It gives them the experience to handle any plumbing fixture in your home. It also lets them know about local building codes and practices.
Do You Have Insurance and Warranties?
Insurance is another deal-breaker when searching for a plumbing company. Make sure they have liability insurance and workman's comp to protect you in the event of an expensive disaster.
A warranty or guarantee is also essential. It makes sure they'll repair any issues that come up after their service.
What Do You Specialize In?
Certain types of plumbers specialize in sanitary tasks such as cleaning and unclogging toilets. Others specialize in the water supply from your sinks and pipes.
If you know where your plumbing issue's coming from, find out if the plumbing company specializes in that area. If you only need a general plumber, ask how many jobs they've done before to ensure they're experienced.
Can You Provide References?
An experienced plumbing firm should have a ready list of satisfied clients. They should also be prepared to show off their credentials.
You can also see if they're a member of accredited organizations that can vogue for their experience. Try the Better Business Bureau and local unions or contractor organizations.
What Are Your Fees?
A plumber's typical rate is $45-$200 per hour. That adds up to $330 for the average job.
The exact amount depends on factors such as:
Experience
Materials
Location
Timing
Don't expect a quote until the plumber gets a look at the issue. Once they do, get one over the phone or online. Getting another one in writing is even better because it can help resolve price disputes later.
Can You Give Me More Plumbing Advice?
Getting plumbing tips from a professional helps prevent issues in the future. See if they can educate you on where the problem began and how you can prevent it.
Where Can I Find Plumbing Services Near Me?
There are several questions to ask when looking for "plumbing services near me." The first and most important are licensure and insurance. Any company that doesn't have them isn't worth hiring.
Ask for references to see if they're experienced, and find out if they have any specializations. Get a quote over the phone and in writing if possible once they see your issue. Find out what advice they can provide in the future.
Drain Masters Plumbing Company offers residential and commercial plumbing services. Contact us today to see how we can help your systems work at their best.