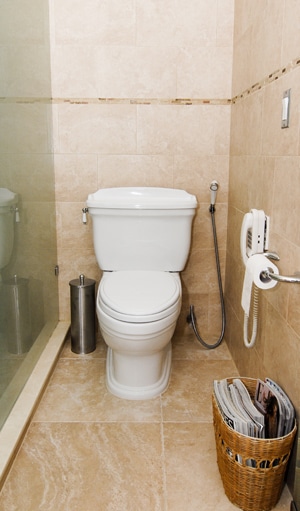 24/7 Professional Toilet Repair and Replacement
We provide all types of toilet plumbing, repair and replacement services to all San Diego County. Our plumbers are experienced with all styles of toilets, including s trap toilets and p trap toilets, not to mention with all brands, including Toto, Kohler, American Standard toilets and more. Our team is able to efficiently repair toilet tank leaks, replace toilets and unblock blocked toilets.
Toilet plumbing problems are inconvenient and in some situations may cause a toilet being completely out of use. This is never desirable, especially when there is only one unit in the house or apartment. Fortunately most toilet problems can usually be fixed rather promptly by a professional plumber that knows what they are doing. Even smaller problems, like the continuous hum of a running tank or a leak from the base of the bowl are frustrating and it needs to be dealt with to get your life back to normal.
For bathroom plumbing installations and restorations, it is truly worth hiring a licensed plumber who will know how to install a toilet (or replace one), and if required, relocate the water supply and drain lines. A plumber experienced in toilet plumbing will be able to provide expert advice and solutions to any problems or drawbacks associated with toilet placement, and provide an accurate estimate.
Drain Masters Plumbing is able to supply and professionally install all major brands, or alternatively install a unit that you have picked out yourself. We make sure that our trucks are fully stocked with replacement parts to save time on toilet repairs. We can also install handicap toilets and go over the latest eco-friendly options such as low flow toilets.
Call Drain Masters Plumbing for all your toilet plumbing needs, including toilet installations, repairs, leaks and more. We will have your work completed in next to no time. And once finished our plumbers will clean up, leaving the work site cleaner than when they arrived.
Toilet water overflows are caused by a blockage somewhere in the toilet or drain line. If the bathroom sink doses not back up, the blockage is very likely close to the toilet or in the toilet itself. If your bathroom sink or other bathroom drains like the shower drain is backing up, the blockage is probably further down the drain pipe.
Clogs in the sewer lines will cause backups on several places in the house not only your bathroom. Some drain cleaning on toilets require the toilet to be removed from the floor or be accessed through a clean-out.
Some obstructions in toilets are caused by root growing through cracked lines, objects dropped into the toilet or clogs form regular flush waste. If a plunger won't do the job, we will be glad to help you with your toilet clog removal.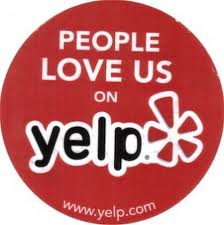 Drain Masters Plumbing Toilet Repair Yelp Review Posted 4/11/2013
Zeke and his employees were so great! We were having problems with our shower and toilet clogging up and had another company come out about 5 times in 5 months. All they did was snake the drain and leave. Not Drain Masters. Zeke genuinely wanted to help fix the problem so it never happened again. He was professional and very honest about the situation in regards to pricing. I'm glad my landlord had this company come out to do the job because they were very friendly and knowledgeable. Thanks so much Zeke!
Laura B. San Diego, CA  Click Here To See It On YELP