Your Local Plumber in Lemon Grove
Whenever you need a dependable local plumber in Lemon Grove, we're ready — 24 hours a day, 7 days a week.  Our emergency plumbing services include sewer and drain cleaning, water heater repair and installation, and leak detection and repair.
Why Call Drain Masters?
We're a full-service licensed and insured plumbing contractor, well qualified to provide all your scheduled and emergency plumbing services.  Family owned for over 15 years we take pride in our work and reputation.
Our company is the Lemon Grove leader when it comes to sewer cleaning and slab leak detection and repair, with capabilities other local plumbers lack.  Drain Masters employs only knowledgeable and courteous plumbers and technicians for money-saving professional work.  We welcome commercial accounts and have a satisfaction guarantee.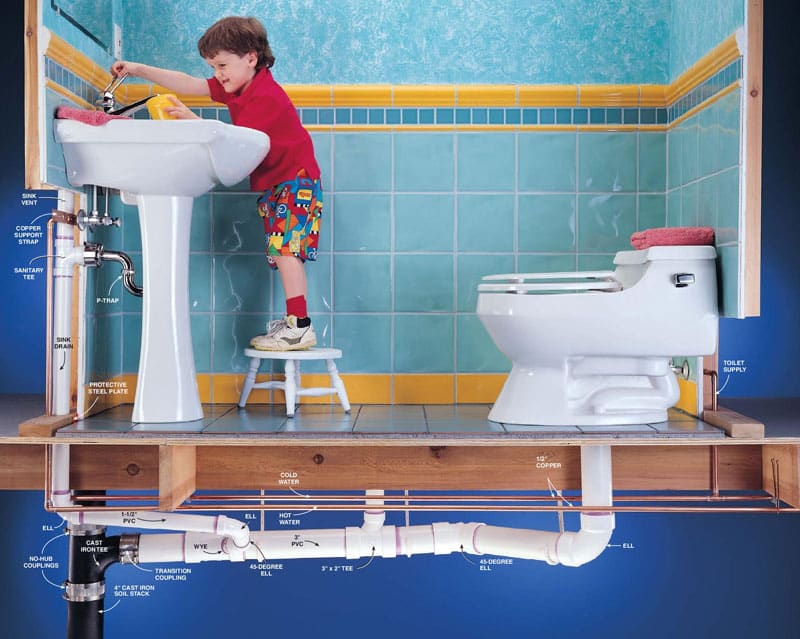 Our Lemon Grove Plumbing Services
We're ready for everything from a leaky faucet or broken garbage disposal to water heater installations and slab leak repairs.  Here are our most widely called-for services.
Drain Cleaning
Grease and grime build up in kitchen sinks, hair and soap scum in the bath, and lint and fabric softener in the laundry room.  If a quick try with a liquid drain cleaner or plunger doesn't free the clog then it's time to call our Lemon Grove drain cleaning experts to get things back to normal right away.  In addition to drain snakes and augers, they'll bring in-pipe video cameras to inspect for unusual problems.
Dealing with slow-running drains or repeated kitchen clogs?  Our advanced hydro jetting equipment blasts away all build-up and obstructions leaving the insides of your drain pipes as clean as when they were new so you won't be needing drain cleaning again any time soon.
Lemon Grove Plumbing & Drain Cleaning Services. Call Today! (858) 815-9202

Slab Leak Detection
Hidden under flooring a plumbing leak underneath a concrete floor (the most common type of foundation in Lemon Grove) is called a slab leak and can go unnoticed for a long time.  But during that time it's undermining the very foundation and can lead to cracked walls and ceilings, and even severe structural damage.  Our experienced experts have the latest in slab leak detection instruments to pinpoint the location.  That minimizes the cost and disruption of breaking through the concrete to make a repair.
Slab Leak Repair
In most situations we can offer other options for slab leak repairs.  They include pipe lining — installing a thin lining inside problem pipes — as well as routing new pipes around the outside of the floor slab where they can be easily accessed in the future.
Sewer Cleaning
Many people don't know that all their drains and toilets connect up to a single sewer line that runs to the Lemon Grove system at the street.  So a backed up toilet or multiple drain problems usually mean you need sewer cleaning.  The problem itself could be an accumulation of grease and sludge, tree roots, or a foreign object that got flushed.  For access it's best to use a clean out fitting designed for that purpose, or we can remove a toilet and use that connection.
We'll commonly use our in-pipe video cameras to determine the location and nature of the blockage.  When cables and augers aren't enough, our powerful hydro jetting equipment can clear just about any build up or obstruction.  With a special attachment it can even cut through 90% of tree roots so there's no need to dig up your lawn.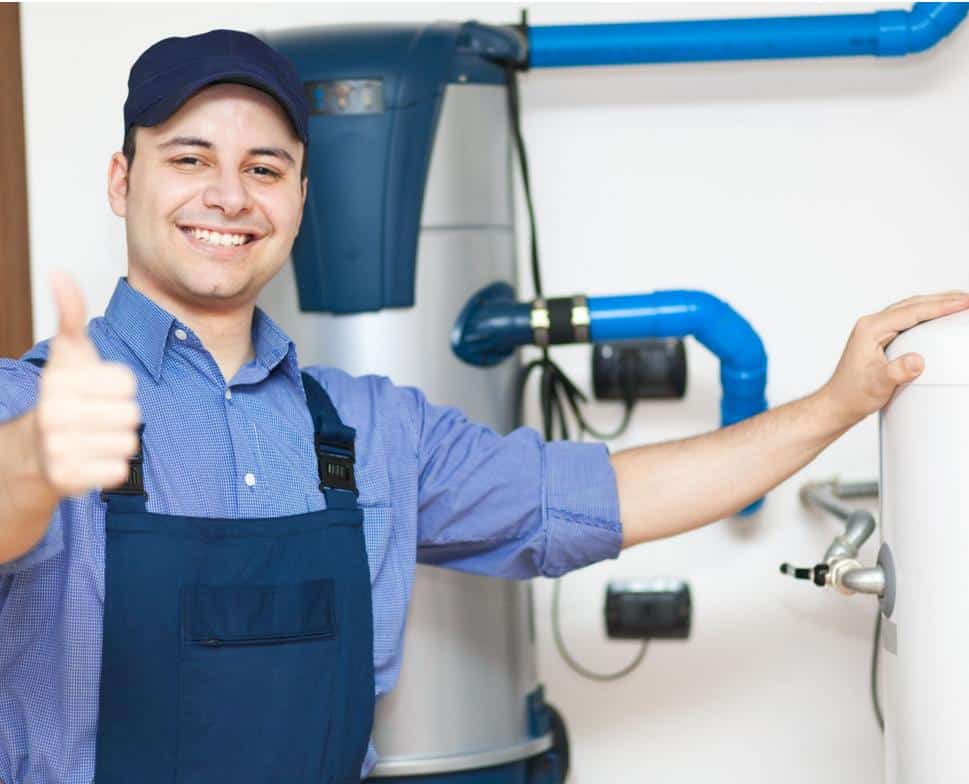 Water Heater Installation
Depending on the model and maintenance, today's water heaters last 8-15 years.  As they age they become more and more unreliable, as well as less and less efficient.  The latest models are more efficient from the start for savings on your utility bills.  Our plumbers provide quality water heater installation, offering leading brands and meeting all Lemon Grove building codes.
Water Heater Repair
You probably never gave it a second thought until you had a problem.  You know you need a water heater repair if you're without hot water or spot a leak.  But it's also time if you start not having enough hot water or that water is rusty-colored or smelly.  Our water heater repair specialists are expert trouble shooters for both electric and gas models, going straight to the problem to save you money.
Lemon Grove Water Quality
City water in Lemon Grove California comes almost entirely from the Colorado River and Northern California rivers (yes, northern!) plus local lakes and reservoirs.  Over 99% is treated by the Helix Water District, and all delivered water meets or exceeds state and federal standards. You can find complete details at https://hwd.com/wp-content/uploads/2015/08/Water-Quality-Report-2015.pdf.
At 265 ppm (parts per million, or 16 grains per gallon) Lemon Grove tap water is, however, classified as very hard.  That's not a health concern, but without a water softener you'll have mineral deposits on shower stalls and dishes, as well as other minor issues.  Most importantly, appliances such as water heaters will require more frequent maintenance and even then won't last as long.