Dear Prospective Customer,
My name is Ezekiel D Waters Jr, Owner of Drain Masters Plumbing Company. We are a family owned business providing professional plumbing service, seven days a week, 24 hours a day, serving all of San Diego County.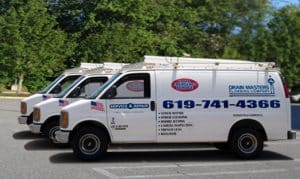 We specialize in drain cleaning as well as all other plumbing services, like water heater & garbage disposal repairs/installs, pipelining process, leak inspection, leak repair and other residential and commercial plumbing related services for in San Diego County. No job is too big or too small, we treat every job as if it were our first.
Our plumbing technicians are highly trained professionals. They pride themselves on the quality of the work performed and the manner in which they treat you and your home. You can trust each of them in your home and around your family.
Our 22 years experience in the plumbing business has given us the experience and efficiency that will save you money while ensuring a professional top quality plumbing system.
We do, of course, have complete liability and comprehensive insurance coverage. We are a licensed and insured plumbing company. We are a responsible contractor. Please take a few moments to look over the Special pricing packet for Commercial accounts.
Thank you in advance for your time, I look forward to discussing the possibilities of becoming your new plumber and drain cleaning service provider.
Ezekiel D Waters
Your San Diego Plumber
-LIC# 961878