Spring Valley Local Plumber Leader
When you need a local plumber in Spring Valley for drain cleaning or plumbing problems, give Drain Masters a call for prompt and affordable services.  We're ready 24/7 for drain and sewer cleaning, leak detection and repair, water heater repair and installation, and more.
Why People Choose Drain Masters
Family owned and operated, we've been serving Spring Valley and nearby areas for over 20 years.  We're a full-service California licensed plumbing contractor with full liability and comprehensive insurance.  We want to be your local plumber for life so we'll always treat your fairly, taking the time to explain what we've found and discussing your options.  You can count on having a highly-trained and courteous professional for quality work.  And you have our make-it-right guarantee.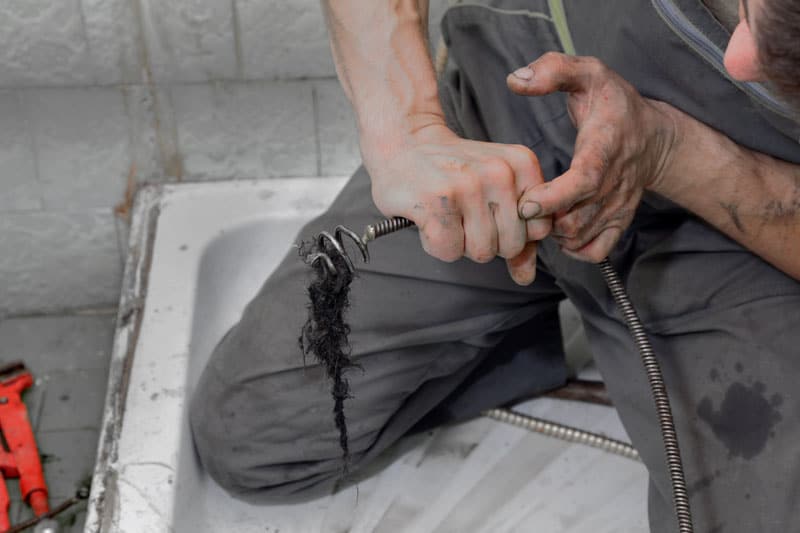 Drain Cleaning
Heavy build-ups of grease, grime, hair, and soap scum are no problem for our drain cleaning experts with the latest equipment.  If one or two tries with an over-the-counter cleaner or a plunger don't do the job, stop wasting time and give us a call.  And remember that acid- and lye-based solutions from hardware or home improvement stores are for experienced pros only — they do damage pipes.
Sewer Cleaning
All your sinks, bath tubs, and showers connect up to the sewer line — not just the toilet.  So several slow-running drains usually mean you need sewer cleaning.  The problem could be just grease and grime, or quite possibly some foreign object that got flushed or an intrusion of tree roots.  We'll use our in-pipe video cameras to find out so we'll know what's needed right from the start.  It's best to access the larger-diameter pipes of sewer lines from a clean out access, and we can install one if necessary.  If you prefer we may alternatively be able to perform sewer cleaning by removing a toilet.
Hydro Jetting
Even with our superior equipment and expertise, cabling (drain snaking) can leave behind a significant amount of grease.  That leads to yet another slow drain or backup sooner rather than later.  Our advanced hydro jetting equipment uses jets of high-pressure water to completely remove grease and grime, making the insides of pipes like new again.  With special nozzles and a higher pressure setting it can even cut through tree roots to avoid digging up your yard or driveway.
Spring Valley Plumbing & Drain Cleaning Services. Call Today! (858) 815-9202

Slab Leak Detection
Both home and business construction in Spring Valley most commonly uses a several inch thick concrete slab as the foundation and first floor.  Pipes are often run beneath that, and may develop leaks because of settling ground, poor construction, or simply age.  Slab leak detection is critical in tracking down those problems.  Otherwise you're wasting precious water and at risk of mold and other damage, even structural damage.  And knowing the exact location minimizes the cost and disruption of a slab leak repair.
Slab Leak Repair
We can offer several slab leak repair options in most situations.  They include a spot repair, hacking through the concrete to get at the problem.  Or we can route new pipe around the edge of the slab, bypassing current and future problems.  Modern options include pipe lining, that is installing a thin long-lasting coating inside the existing pipes.
Spring Valley Emergency Plumbing Services
Our scheduled services include re-piping older buildings and installing or replacing just about any fixture — sinks, tubs and showers, garbage disposals, and many more.  Our emergency plumbing services include repairing supply pipes, drain and sewer lines, and water heaters.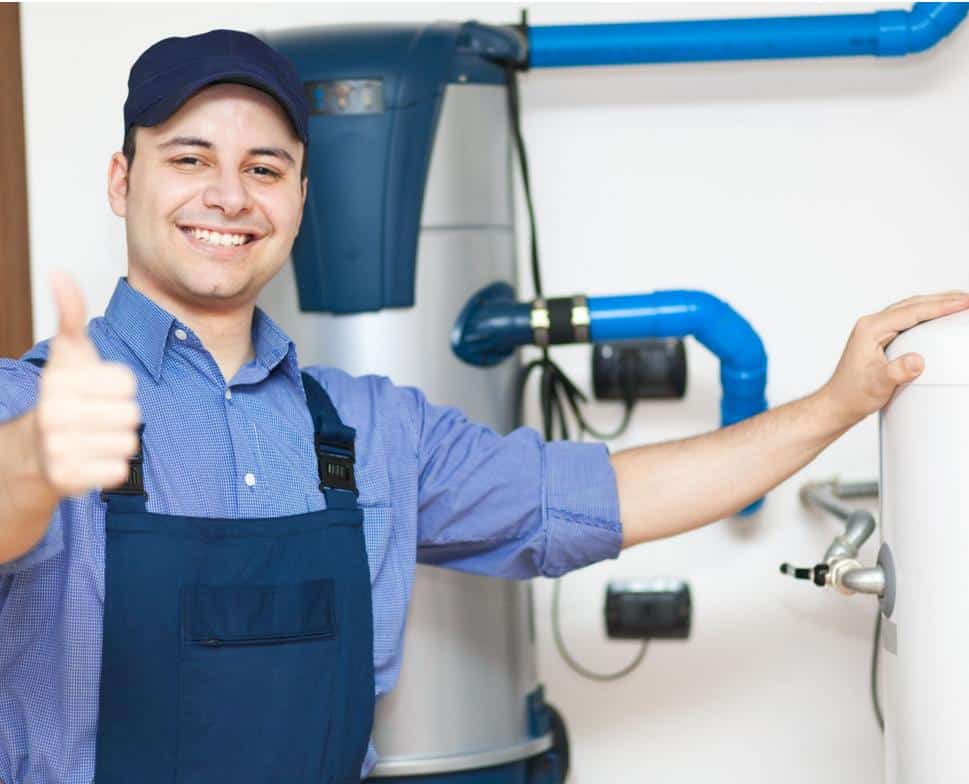 Water Heater Repair and Installation
With our well-stocked trucks we typically already have the parts needed for a water heater repair, so your daily routine can soon be back to normal.  Give us a call if you hear strange sounds, notice leaks, or have rusty or smelly water.  And of course if there's too little or no hot water.
Water heaters typically last 10-15 years, so if yours is getting older or has been giving you trouble it may be time for a replacement water heater installation.  We can complete that the same day, or the very next day.
Even if everything seems fine, don't ignore your heater.  Manufacturers recommend an annual flush-and-drain, included in our maintenance services, for better performance and lifetime.
Spring Valley Water
Spring Valley proper (a Census Designated Place) has only some 28,000 residents.  But the Greater Spring Valley area (including La Presa and parts of Casa de Oro) totals some 100,000 people. You may have heard about a lead scare (http://www.nbcsandiego.com/news/local/La-Mesa-Spring-Valley-District-Providing-Students-Bottled-Water-414887403.html), but that was specific to older plumbing in local schools.  Spring Valley water comes from the Helix Water District, whose sources don't actually coming a spring.  It meets or exceeds all California and US Standards, but does rate as "very hard," with a high calcium carbonate content.  That's not a health issue, but without a water softener you'll have scale build up (including inside water heaters and pipes) and less than the best in clothes washing and clothes washing.