Local Plumber in Santee, California
Are you facing a minor drain clog or a major plumbing problem in Santee? Drainmasters is on the ready 24/7 with experienced and highly professional plumbing and drain services. We'd love to be your Santee local plumber.
We're well-trained experts in many specialties, commercial plumbing as well as residential plumbing, but let's focus on our most in-demand services: sewer and drain cleaning, water leak detection, slab leak repair, water heater repair, and new water heater installation.
Drain Cleaning Services Santee, California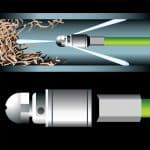 Backed up sinks, tubs, showers, or toilets are the most common call any plumber receives. But we're not just any plumber we are the masters of drain cleaning. Our special hydro jetting equipment completely takes care of those stubborn drain and sewer clogs that otherwise keep coming back.
You see grease and grime gradually build up in your drain pipes and sewer leading to slow draining sinks and tubs, and can eventually block the flow completely. The usual drain cleaning method, "snaking," may merely poke a hole through a grease clog and that hole can get plugged up again rather quickly leading to yet another visit by the plumber. Combining our training and experience with a remote in-pipe video camera we'll determine exactly what sort of clog you have and the best way of dealing with it for the long term. If needed, our special drain cleaning services can leave your drain and sewer pipes as clear and clean as when they were first installed.
Do I Have A Plumbing Leak?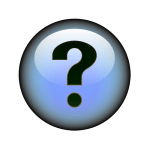 Spotting a dripping faucet or leaking fixture or fitting is pretty easy, though you may have to take a look inside a cabinet. But problems can also occur hidden behind walls, ceilings, and floors. It's important to be attentive to any damp, warm, cold, or moldy spots as these often indicate a problem that calls for our leak detection services to avoid further building damage and health hazards from mold.
If you're experiencing a major leak, our emergency services are available here in Santee, California
Underground Leak Detection
Our plumbers draw on their special training and experience combined with the latest in electronic leak detection equipment to track down and then pinpoint the exact location. There's simply no need to put up with the delay, inconvenience, and unnecessary restoration costs of someone poking holes in your building trying to find the problem.
Slab Leak Repair
A leaking pipe under the concrete floor slab is especially troublesome. Accurate leak detection and location are important in determining the best approach to slab leak repair in your particular situation. Sometimes, despite the disruption to your home or business, it's less expensive to simply break through the concrete and perform a "spot repair." In other cases we can re-route new pipes outside the floor slab. In some situations, whether for slab leak repair or leaks elsewhere, our pipe lining service can be the least disruptive of all. The process adds a special epoxy inner lining to the pipes, sealing off all leaks.
Hot Water Heaters
It can be a tough call deciding whether to repair or replace a water heater. If it's nearing the end of its life, is starting to need frequent repairs, or needs a major repair it's probably time for a replacement. We're the trusted local plumber in Santee that always puts your best interests first. We will find the right water heater to fit your budget and your household needs
Expert Water Heater Repairs for Santee, California
Except for a leaking tank or where parts are unavailable for an older unit, a water heater repair is almost always possible. We're experts in all sorts of repairs, including plumbing and fittings, ignition circuits, thermocouples, thermostats, and burners.
Water Heater Installation
New Federal energy-efficiency regulations that took effect in April of 2015 may mean that you water heater installation will involve more that you've bargained for. The new units are larger, and that may require you to construct a new location for the heater. For larger tank sizes you may even have to switch to new and much more expensive technologies.
You need more than just an installer. You need a knowledgeable local plumber who can suggest money-saving alternatives. In Santee, that's Drainmasters Plumbing Company.
About Drainmasters
Family owned and operated for over 15 years, we're the professional local plumber in Santee that you'll actually call on again. We provide top-quality services at affordable prices, and truly care about you, your family, and your home.
We're a full-service company. As we discussed, Drainmasters specializes in water heater repair and installation, leak detection and slab leak repair, and sewer and drain cleaning as well as garbage disposal repair and installation. We're well qualified for just about any plumbing need you might have, commercial as well as residential, and can be there 24/7 for those emergency situations.
Santee: SoCal at Its Best
We love this city for its active recreational lifestyle. Santee's population of 53,413 (2010 census) is just 18 miles from the ocean by way of a 6-lane freeway. And there's plenty right here. The San Diego River offers over 1,000 acres of habitat, parks, and trails. And the Santee Lakes Regional Park provides great opportunities for camping, fishing, picnics, and bird watching. Boulders is a popular location for rock climbing. For more traditional sports, the Sportsplex includes two soccer fields, three softball fields, and four batting cages. Finally, the landmark Carlton Oaks Golf Course has been around since 1958.