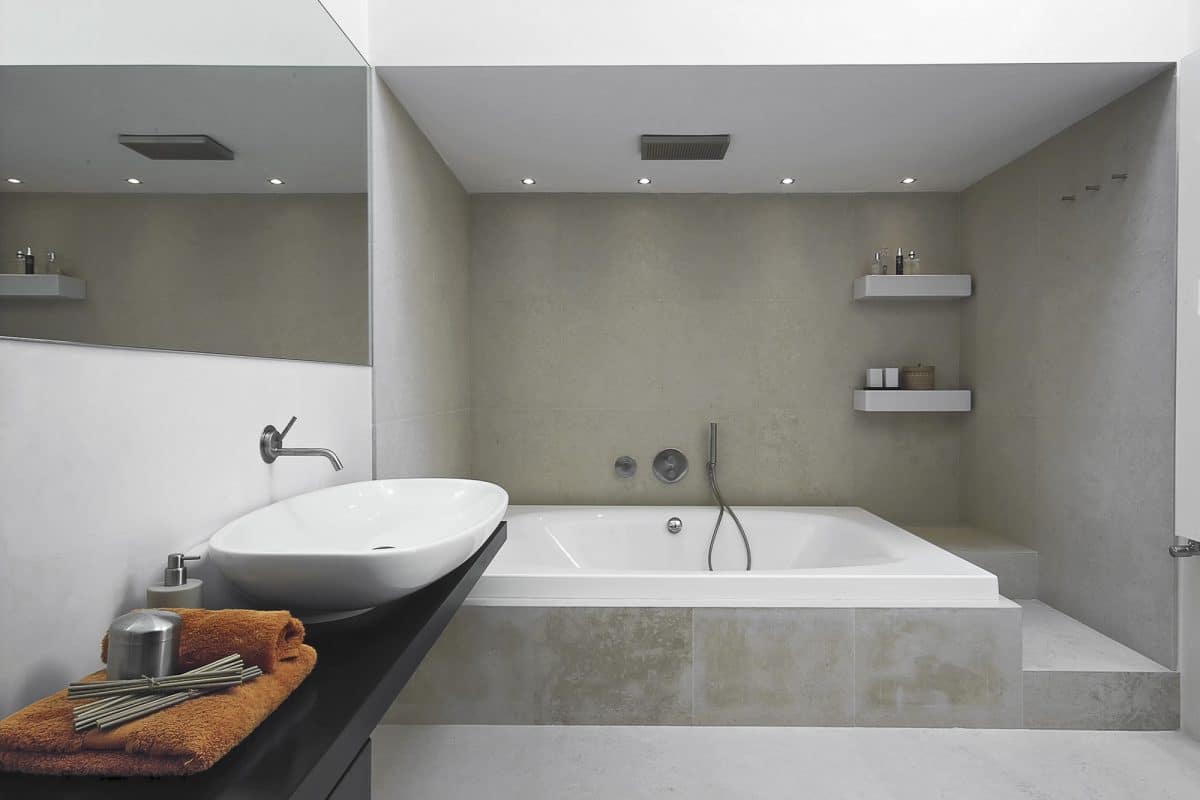 Improving the style and appearance of your bathroom is a project that many think about from time to time.  But have you ever considered improving the energy efficiency of your bathroom so that it saves you money?  Sometimes when we finish a drain cleaning job or before we begin a faucet or toilet replacement for our clients we'll ask if they have thought about using water-saving plumbing fixtures.  Often they have not.  Did you know that nearly 60% of the water you use in your home occurs in your bathroom?  At Drain Masters Plumbing, we're continually thinking of ways to improve the plumbing system of our clients.  Below you'll find a few bathroom plumbing investments that will bring long-term savings to your bank account.
Low-Flow Faucet Aerators
Lowering the flow rate of the water exiting your faucet is a perfect way to reduce water waste and your bill.  The bathroom sink is often a major contributor to water waste because of excessive flow.  An aerator that is specified to allow 0.5 to 1.0 gallons per minute is an excellent tool to reduce water bills.
Showerheads
Low flow showerheads are also helpful in the reduction of water usage.  Some showerheads use nearly 70% more water than low-flow types.  Having a low-flow showerhead installed saves the average home 20,000 gallons of water (which equates to about 10% of yearly water expenses).
Toilet
New water saving toilets use about one-third of the water that older types use.  Additionally, some new toilets give an option of flushing for liquid or solid waste—saving owner even more.
Drain Master's Bathroom Savings
As a home or business owner we know that you are looking to save when it comes to plumbing services.  You already pay three times for water usage—buying it from your local utility provider, costs to heat it, and disposal costs.  So why not save on your next bathroom fixture installation or repair by making use of our regular discounts!