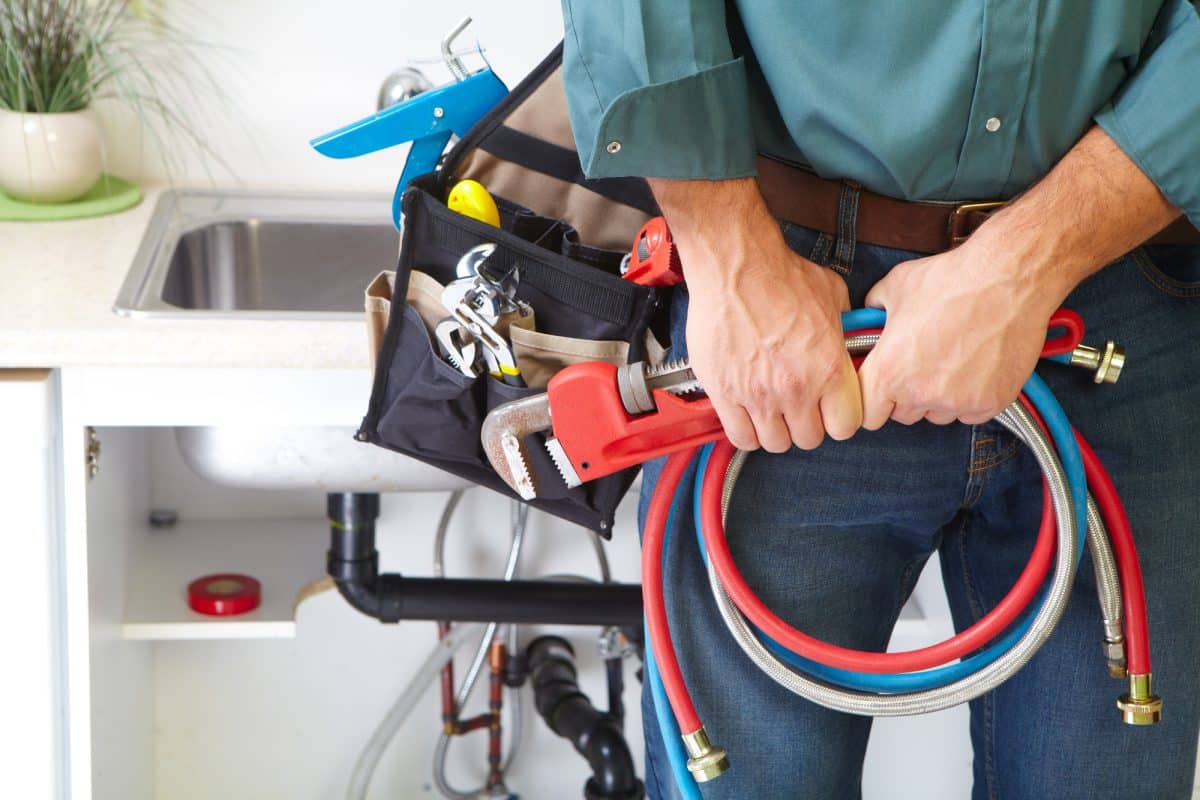 There are more than 130,000 plumbing companies in the US, so how do you find the right one?
There can be different reasons to hire a San Diego plumber. You might have a leak that needs fixing, may have encountered an emergency issue, or might want a complete overhaul of your plumbing system. Whatever the reason, you want to ensure you go with a company you can rely on.
In this guide, we'll cover what you need to do when looking for professional plumbers in San Diego.
Check for Proper Licensing and Insurance
This is always one of the first things you should look into. Someone might consider themselves a plumbing expert, but you should avoid hiring them if they don't have proper licensing.
All certifications and insurance should match the requirements of your state. If anything goes wrong, their insurance will keep you covered.
It's worth noting that some states don't have plumbing licensing requirements, but California does. As such, you should always check this when hiring a plumbing contractor in San Diego.
Look for a Company With Experience
It's always best to look for a company with years of experience. This will show that they've spent time doing similar projects in the past and should have no trouble with yours.
This applies to any kind of contracting project, such as home renovations, construction, and more. Plenty of experience means they're more likely to get things right and complete the task without issues.
Ask About Their Prices
Remodeling plumbers can be pretty expensive, especially if you have a big project planned. Most companies will offer free quotes, so it's worth getting a few to compare the prices.
When doing this, remember that the cheapest won't always be the best deal. A larger, more experienced company will likely charge more but should produce better results. Compare the options you have available to make the best choice you can.
Check Their References
Looking at references and reviews is one of the best ways to determine how good a company is. You can see the opinions of past customers to get a better idea of your experience with them.
A company that has plenty of positive reviews is likely to be one you can rely on. Conversely, if a company has a lot of negative reviews, you may want to avoid them.
Bear in mind that some negative reviews may be unwarranted, so it's worth reading them to see why customers weren't happy with the service they received.
Find Out About Their Warranties
Any reputable home remodeling company will offer a warranty on their services. This can vary depending on the service in question, so it's worth asking them what it will be for your project.
If a company doesn't offer any warranty, this is a red flag. It indicates they aren't confident that their work will last, so you should look elsewhere.
Finding the Right San Diego Plumber
There are plenty of remodeling plumbers around, so don't just go for the first or cheapest one you find. Before hiring, take the time to determine if a company is right for your project.
Drain Masters is an excellent option if you're looking for a San Diego plumber. We offer both residential and commercial services and have over 20 years of experience.
Take a look at our Residential Services page to see more about how we can help you today.